trendgineering
3 questions for Franz-Xaver Keilbach
| Andreas Weseler

The operation and advantages of twin-screw extruders for the glycolytic processing of PET bottles.
In the field of recycling technology, the glycolytic processing of PET bottle fractions is becoming increasingly important in order to obtain high-quality PET granules for the manufacture of new products. Twin-screw extruders play an important role here. We spoke to Franz-Xaver Keilbach, Application Owner Recycling at KraussMaffei, about the mode of operation and advantages of these extruders for glycolytic processing.
AHEAD
Mr. Keilbach, in glycolytic processing, KraussMaffei Extrusion uses a twin-screw extruder as a key component. Can you explain to us how this extruder works and what advantages it offers?
Franz-Xaver Keilbach
Yes, with pleasure. The twin-screw extruders of the ZE BluePower series from KraussMaffei are optimally designed for glycolytic PET processing. The extruders perform several tasks in one process: First, the unmixed flakes are taken up into the large, free screw volume of the extruder and melted. In the process, they are homogenized and freed from adhering moisture and contaminants by means of suitable degassing openings. In the next zone, liquid glycol is added, which splits the polymer chains and produces oligomers. This turns the PET bottle fraction into a low-viscosity melt with a lower IV value. After fine filtration, the melt is fed directly into the final reactor of the virgin polycondensation process and condensed into long-chain polymers with the desired IV value. The glycolytic treatment process thus represents an ideal combination of mechanical and chemical recycling and produces high-quality PET pellets containing recycled content of between 10 and 50%. These impress with an FDA-certified virgin material property profile and enable all brandowners to use sustainable polymers without compromising quality.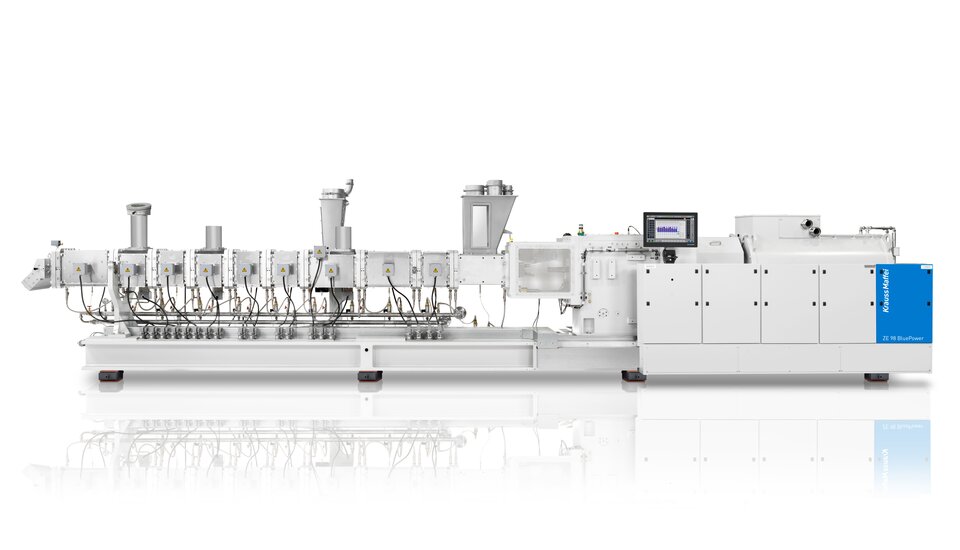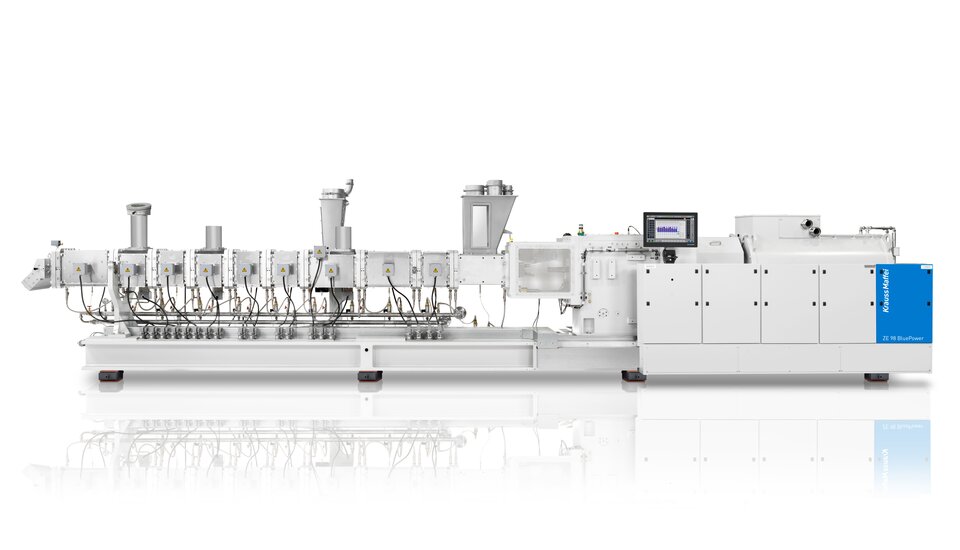 AHEAD
The twin-screw extruders are breaking all records with a melting and glycolysis output of 8,000 kg per hour. How is such a performance achieved and what are the advantages for customers?
Franz-Xaver Keilbach
To achieve such a performance, several factors are crucial. Firstly, the extruder itself is designed to achieve a high throughput rate. Secondly, it depends on the correct metering of the flake and glycol to ensure optimum processing. Added to this is the efficient degassing of the melt to achieve a high quality of the end product. Thanks to the higher throughput the extruder, PET recyclers can produce larger quantities of high-quality PET pellets with the same energy input. Many of our customers have invested in larger extruders due to the increasing demand for high-quality recycled products and positive experience with extrusion technology. This enables them to offer PET pellets with a recycled content of between 10% and 50%.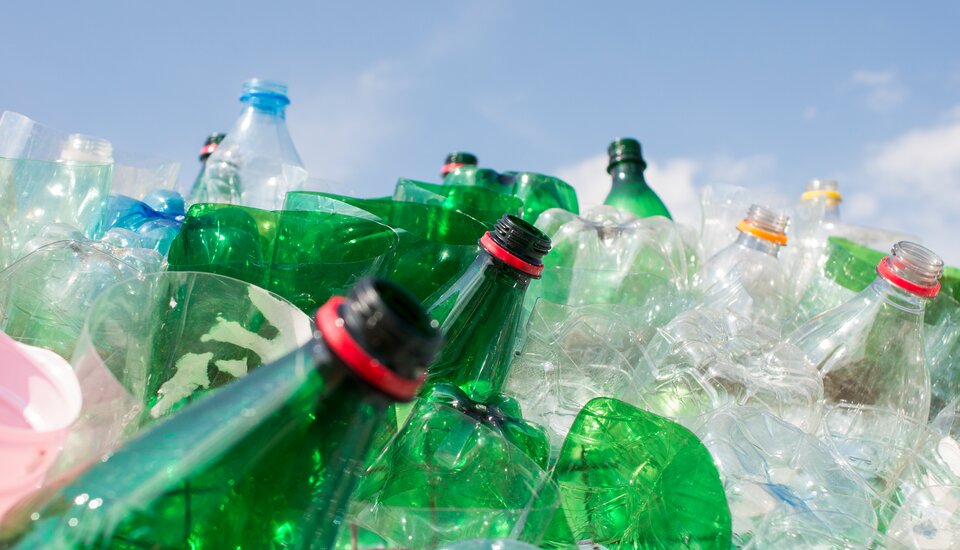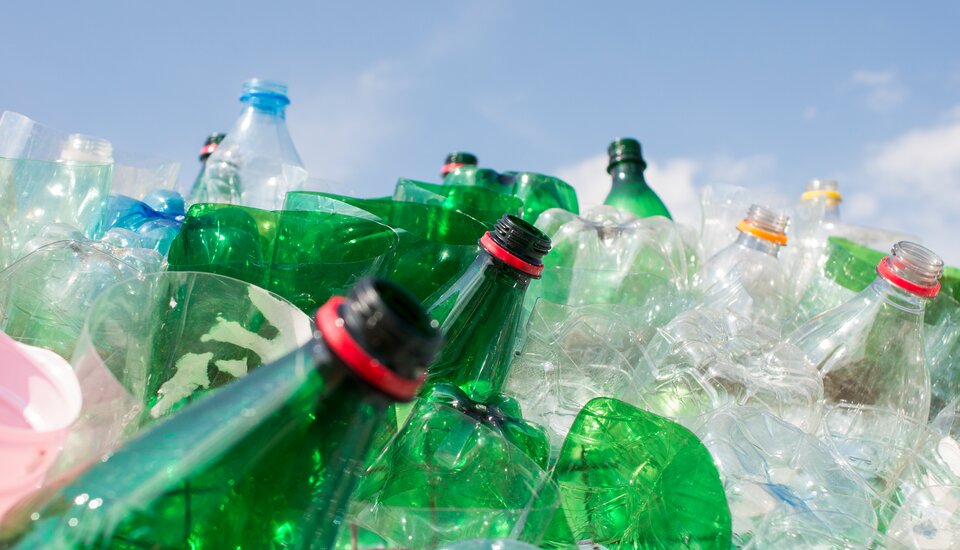 AHEAD
What role does KraussMaffei software play in the glycolytic processing of PET bottle fractions?
Franz-Xaver Keilbach
KraussMaffei's software enables simple data recording, effective quality management and smooth connection to upstream and downstream equipment.
AHEAD
Thank you very much for the interview. It was a pleasure to speak with you and learn more about the topic.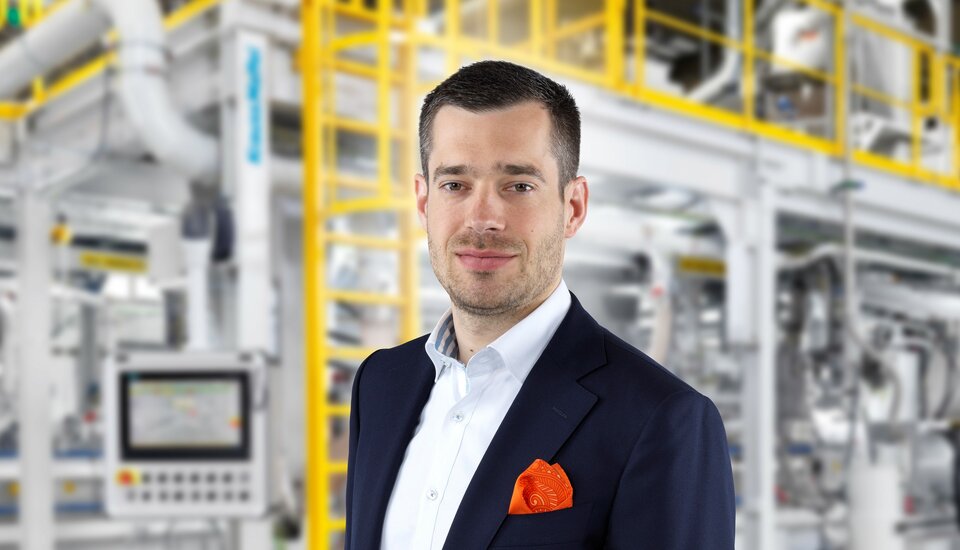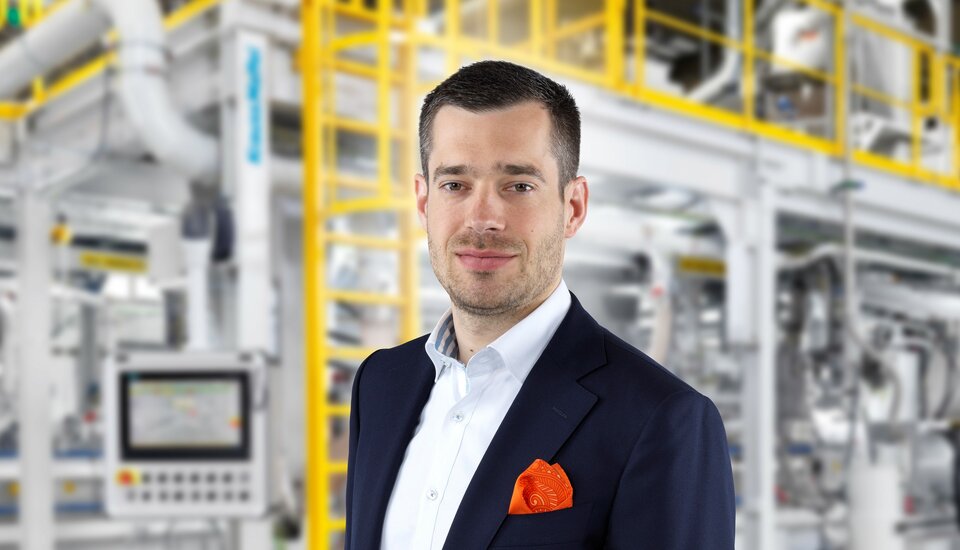 Find articles with similar topics:
---
More articles like this
02.03.2023 | Andreas Weseler