trendgineering
Sustainability and design - a perfect match
| Gerhard Konrad

Interview with ColorForm expert Michael Fuchs
The production of high-quality surfaces for automotive interiors and exteriors can be cost-effective and sustainable. KraussMaffei expert Michael Fuchs explains how ColorForm technology can be used efficiently and gives an outlook on K 2022.
AHEAD
Autonomous driving, electromobility and the rapid development of online media are determining the trends in the automotive industry today. How can KraussMaffei support the industry here as a provider of a comprehensive portfolio of plastics machines?
Michael Fuchs
The plastics industry takes on the role of supporter and trailblazer for manufacturing processes and solutions. Particularly in e-mobility, the current trend is toward functional and elegant plastic surfaces for the interior and exterior of automobiles. Especially in the exterior area, and here in the front of the vehicle, doing away with the radiator grill creates a variety of options for new and unusual designs. ColorForm is a surface solution that is both sustainable and efficient, and right now its potential is only beginning to be explored.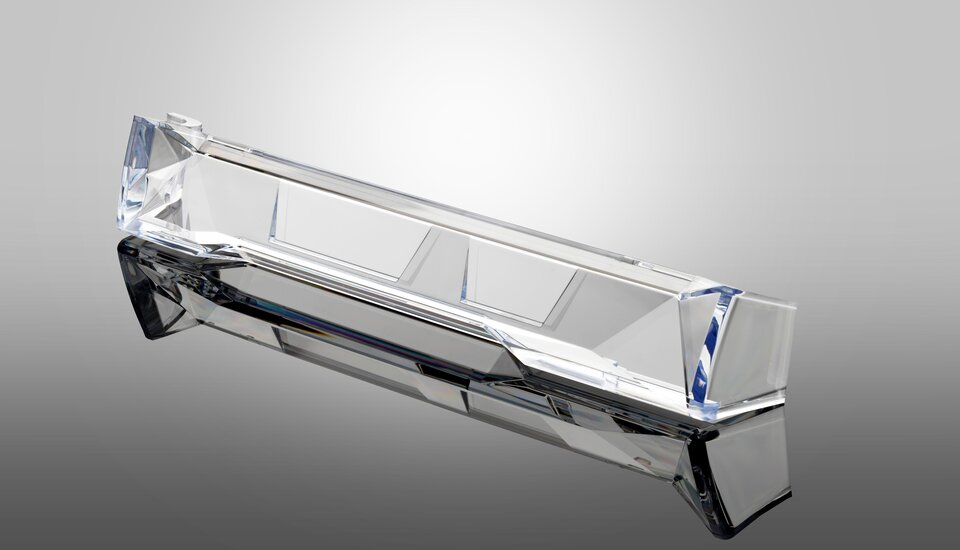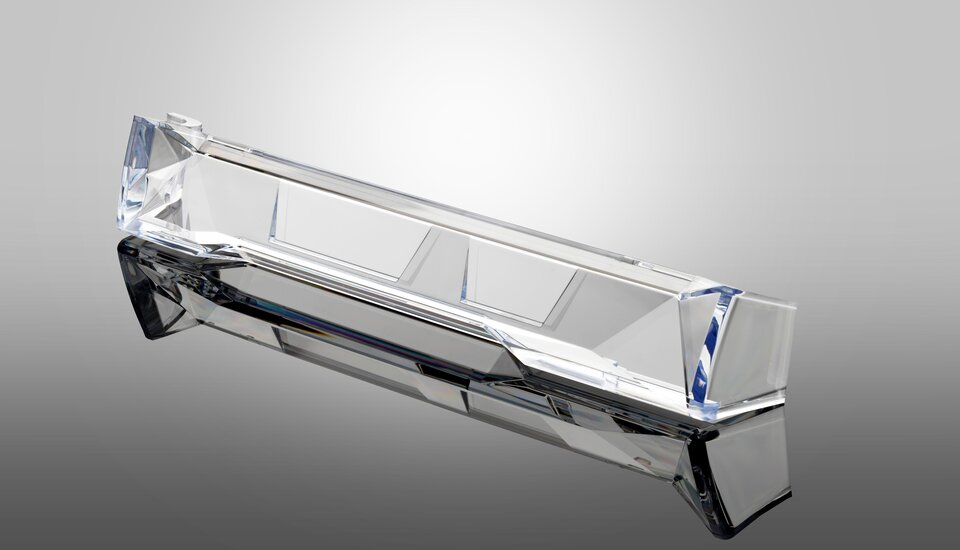 AHEAD
How does ColorForm work?
Michael Fuchs
With ColorForm, we offer an intelligent combination of injection molding and polyurethane processing. In the first step, a thermoplastic substrate is produced in injection molding. In the second process step, the substrate is flow-coated with polyurethane (PUR) or polyurea (PUA) coating in the mold. Then the part can then be removed and is ready to install.
AHEAD
What are the advantages you see for ColorForm components as a design element?
Michael Fuchs
ColorForm components feature an extremely robust high-gloss surface. The coating is self-healing, and smaller scratches often disappear on their own at room temperature or can be removed easily with the application of heat.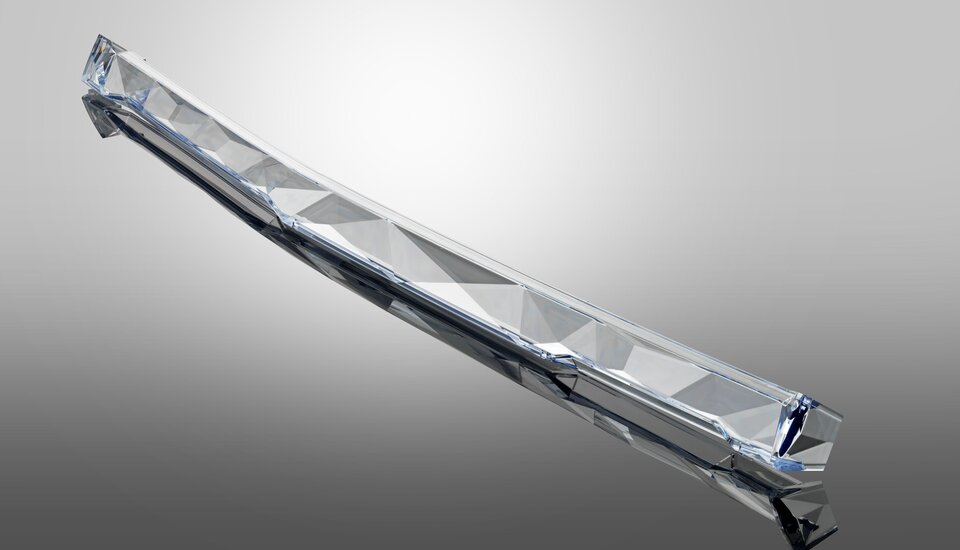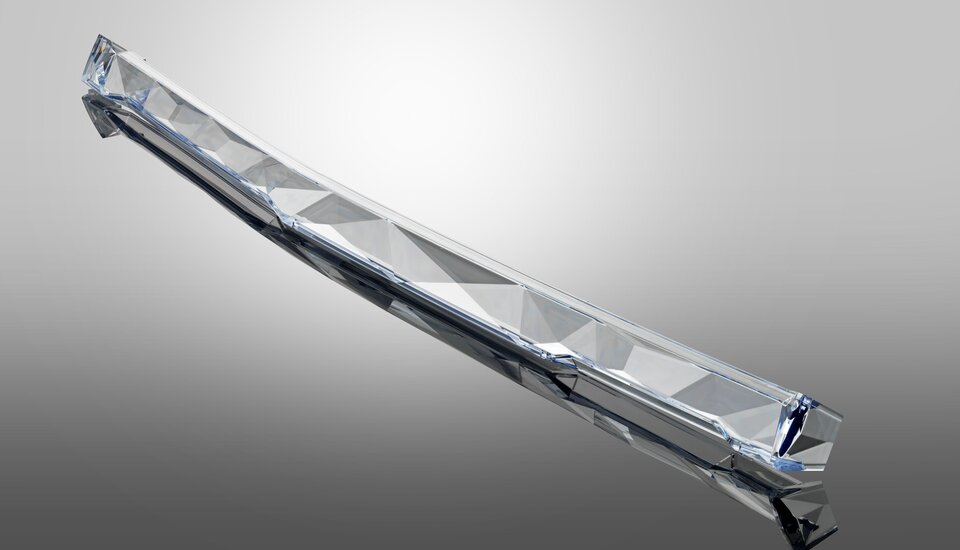 AHEAD
What are the applications?
Michael Fuchs
ColorForm surfaces are suitable for functional integration into both the vehicle interior and the exterior. For example, parking and LiDAR sensors can be integrated into a protected location below the transparent surfaces. In the interior, PUR surfaces are used for touch sensors to operate the air-conditioning system or window regulators.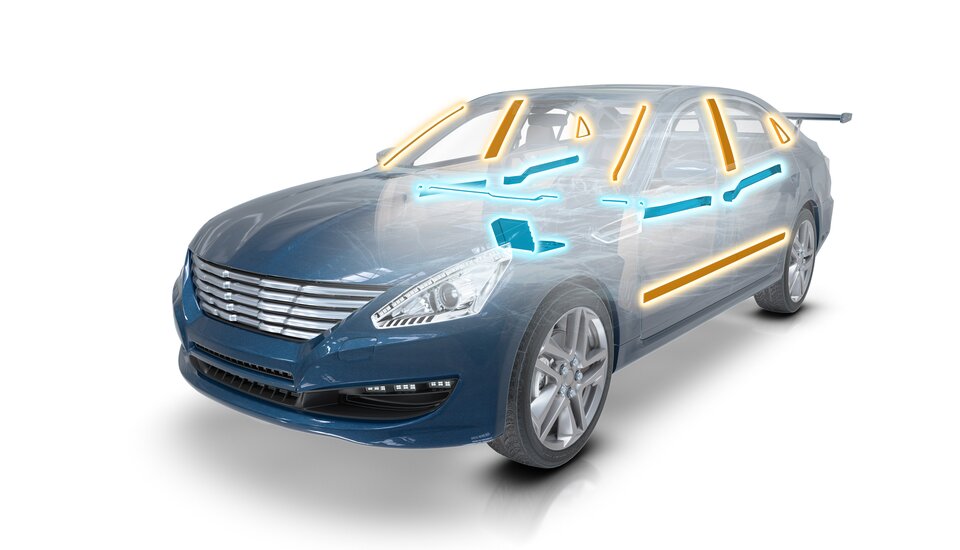 ColorForm - a wide range of applications in the interior and exterior.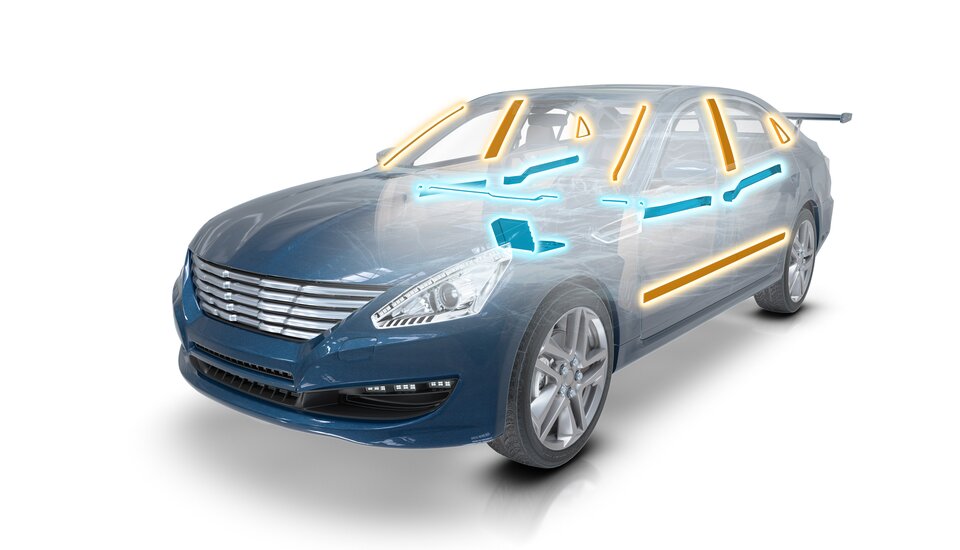 Sustainabilty and high-end car interieur design with functions integrating elements can complement each other. Our cost-effective ColorForm surface technology is the key.

Michael Fuchs
Global Application Owner Surface & Lightweight
AHEAD
How sustainable is the technology?
Michael Fuchs
Today's industry increasingly demands manufacturing solutions that are highly productive with a low CO2 footprint and can produce components in large series at the lowest possible cost. Compared to conventional spray coating, ColorForm also excels in this respect. There is no need for the trip to the paint line, scrap is reduced and the components leave the production cell ready for fitting.
Ahead:
What can visitors expect at the K trade show in Dusseldorf?
Michael Fuchs
At K 2022, we are showing how ColorForm solutions enhance the automotive interior and how functions are integrated into premium quality design elements. Aside from that, visitors can learn how ColorForm technology contributes to sustainability in the production of components. I look forward personal talks about this topics!
Find articles with similar topics: