insights
Award for young pioneers
| Andreas Weseler

Apprentice wins first prize in 3D printing competition
Evelin Graffunder from KraussMaffei Extrusion takes first place in the DESTINE European Skills Leagues, a European design competition for additive manufacturing.
From simple spare parts to fantastic figures: The opportunities offered by additive manufacturing are manifold. A few of KraussMaffei's youngest employees have tested out the possibilities of the technology - with success. Evelin Graffunder, a technical product designer in her third year of training at KraussMaffei Extrusion, took first place in a European design competition focusing on additive manufacturing. Her prize: A 3D printer with which she can now realize her own additive manufacturing projects.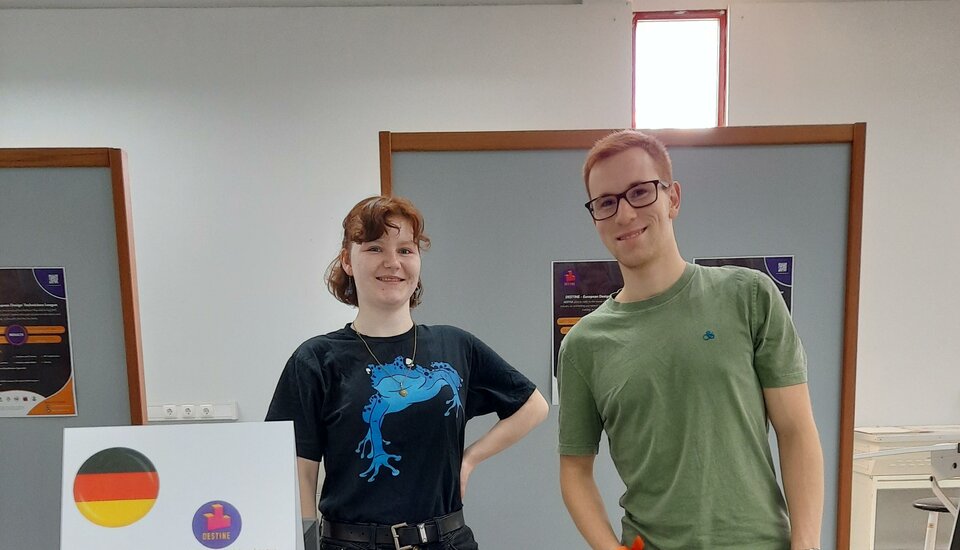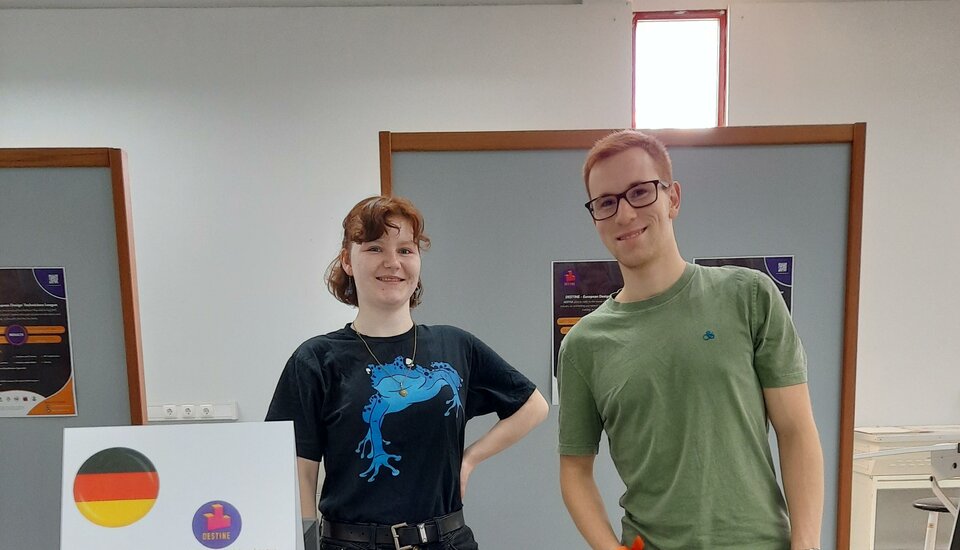 The task of the European Skills League DESTINE was to design a heat exchanger that could be implemented using the powder bed process - without support structures for internal tubes. Criteria for the evaluation included functionality (for example, that there were no gaps in the model) and compliance with the specifications (minimum wall thickness, certain measurements, certain number of cooling fins and economical use of materials). Since the CAD application Tinkercad, which is designed for beginners, requires some fiddling with complex geometries, the task took seven hours.
After the anonymous evaluation of the solutions by the jury, Evelin Graffunder was the winner - she had delivered the best result in terms of design, functionality and economy in the use of materials. She and Niklas Kupka had previously qualified for the national competition round at the Otto Brenner School for Metal Technology in Hanover.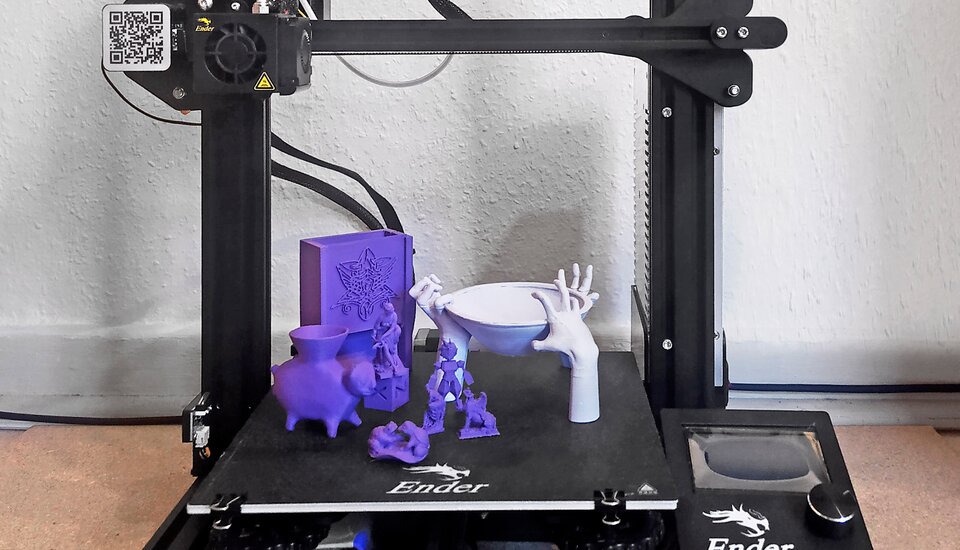 Fantastic figures: Evelin Graffunder tests the possibilities of additive manufacturing on her new 3D printer.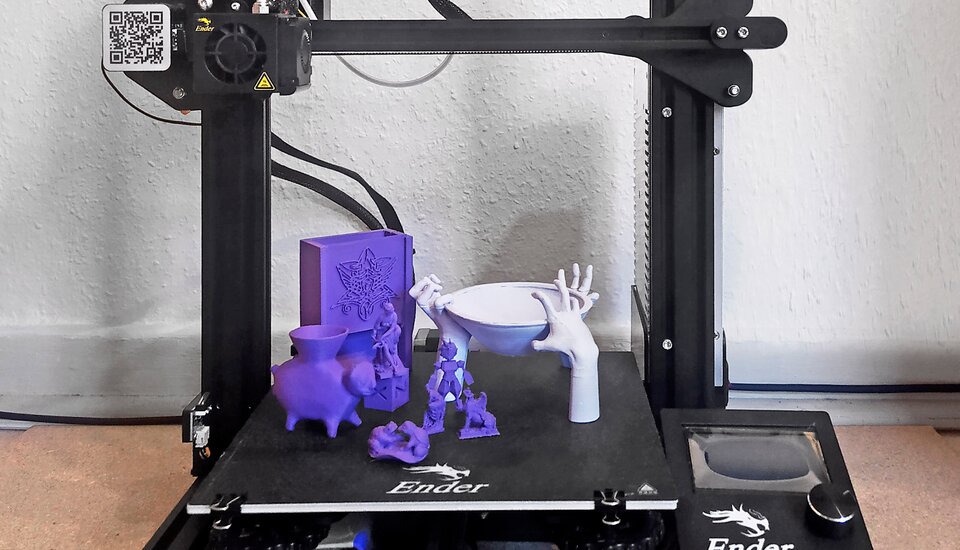 The project with its successful conclusion in Portugal encourages Evelin Graffunder to start further projects in the field of additive manufacturing: On the printer she has now received as a prize for her competition win, the aspiring technical product designer has already produced various sculptures, thus demonstrating what 3D printing can do.