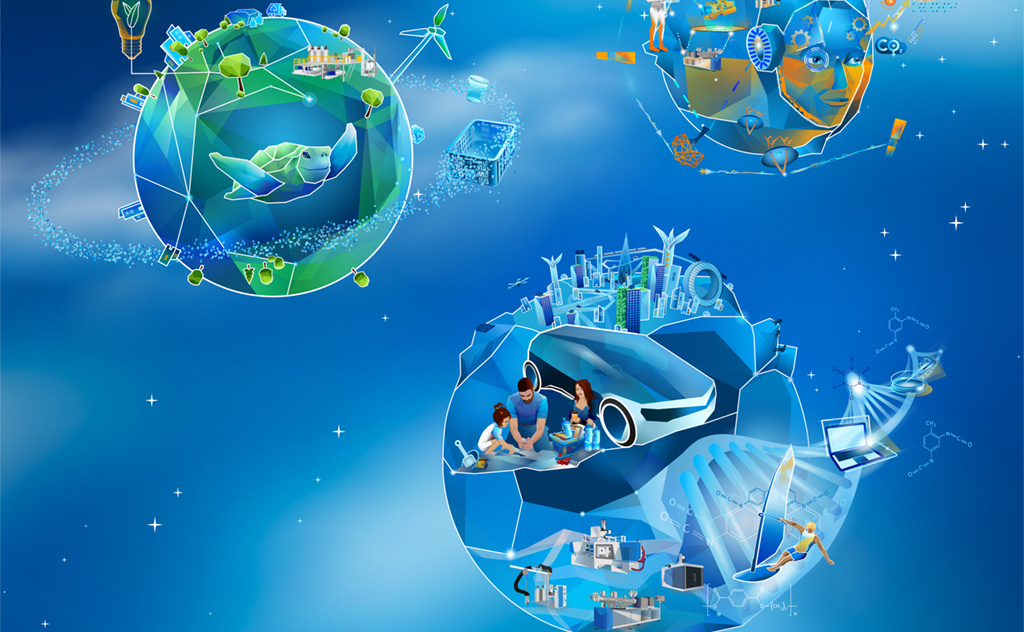 insights
Pioneering Plastics
| KraussMaffei

Discover the KraussMaffei Competency Cosmos
Just in time for the start of the year, KraussMaffei is launching a new image campaign. The centerpiece is the interactive Competency Cosmos on the corporate website. Closely linked to the brand promise "Pioneering Plastics", the three topic worlds Circular Economy, Digitalization and Trendgineering invite visitors to discover product and service solutions as well as KraussMaffei's attitude on the respective topic.
Since 2019, KraussMaffei has been positioning itself with the customer promise "Pioneering Plastics." But what does that actually mean? It is about leading the way as a pioneer of all important plastics technologies and developing innovative solutions for customers.
But the promise also means maintaining plastics as central materials of the modern world – using them responsibly and efficiently like any other material. Therefore KraussMaffei has made its mission: to ensure that plastics live on in new products instead of ending up in the environment.
In Parsdorf, there will be a selfie wall on the competence cosmos.
This requires a clear attitude and innovative ideas, particularly in the areas of Circular Economy, Digitalization and the development of New Technologies such as Additive Manufacturing.
The term Trendgineering replaces the previous term "New Technologies". The new terminology is intended to focus on trend solutions in engineering in general. Instead of referring only to new technologies, this term can also be used to refer to already known trend solutions.
The campaign pays into our future direction and goal to be a leader as a company in sustainability, digitalization and customer focus.
The heart of the campaign is the interactive Competency Cosmos, which is integrated into the corporate website. A separate topic world was created here for each area of expertise.
Emotional motifs, as well as products and services, illustrate the aspirations that KraussMaffei sets for itself and provide a preview of future innovations for the plastics industry.
The special thing about the image campaign is that, in addition to all our digital and analog channels, it will also be experienced live and on a large scale in our new plants. Visually, we set new, bold accents and put plastics machinery manufacturing, as well as the topic of plastics itself, in a new light!
In the future, the Competency Cosmos and motifs will be experienced in all digital and analog channels beyond the image campaign. At trade fairs in particular, they will send out a strong, emotional signal and invite people to exchange ideas in person. After all, the content of the image campaign is just the beginning.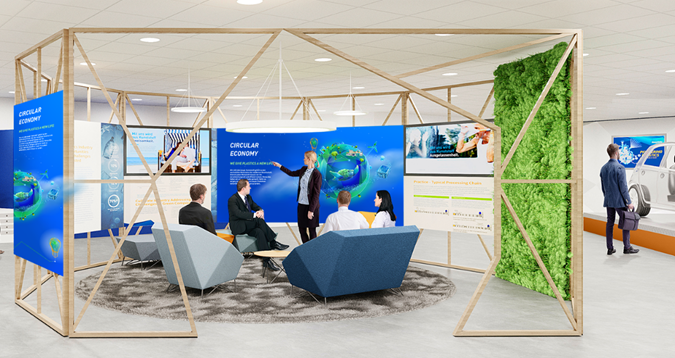 The Circular Economy Cube offers a live experience in the new Customer Experience Center.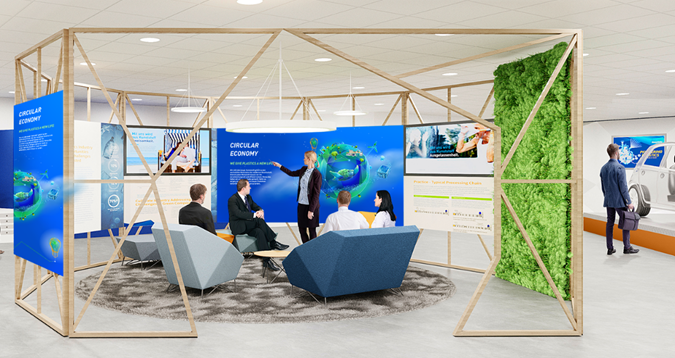 Anyone who visits the new KraussMaffei headquarters in Parsdorf or the plant in Laatzen in the coming years can experience the image campaign live there and will be excited: Because the KraussMaffei Competency Cosmos still has many surprises to come!
Find articles with similar topics:
---
More articles like this
06.12.2022 | Michaela Huber

20.09.2023 | Andreas Weseler